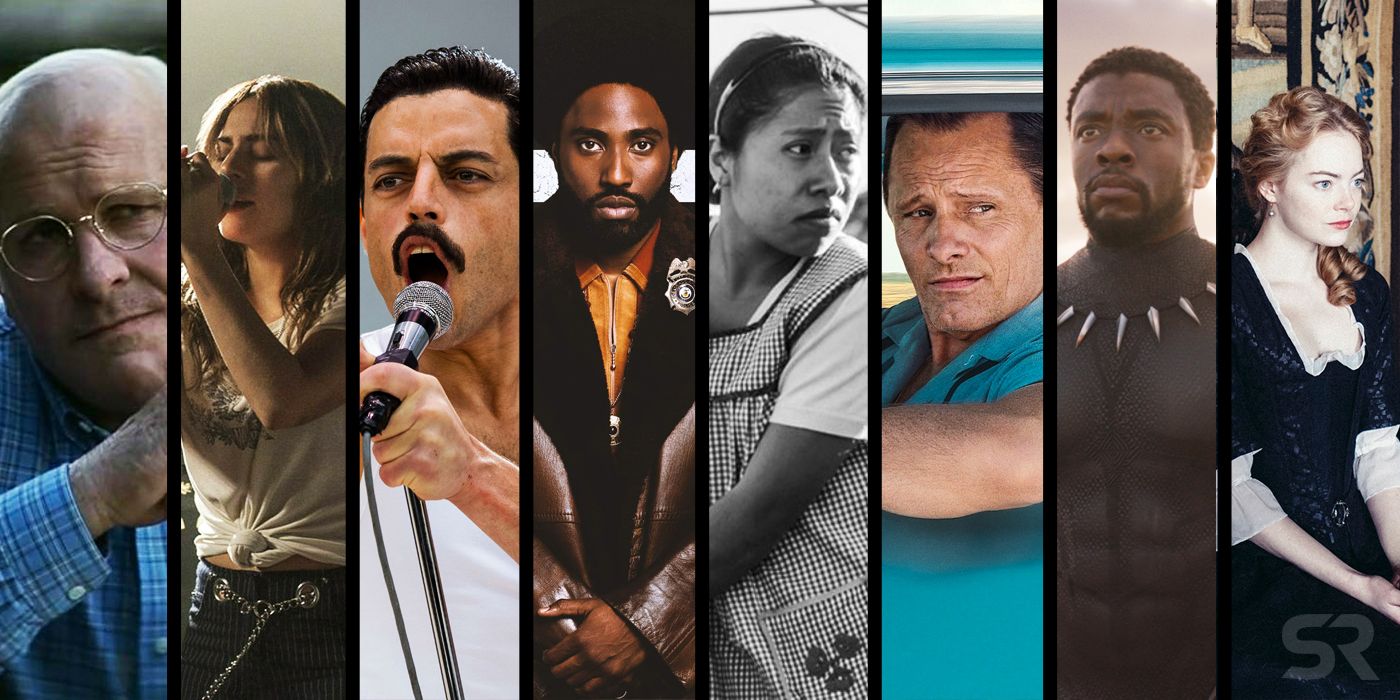 After the recent disasters of envelope gate and the 'Oscars so white' backlash, the Academy were no doubt hoping for a few smooth years. Every move they have made this year has provoked a counter move, somewhat due to major, internet-driven outrage. Having been accused of being elitist in the past, you might have thought their decision to have a 'most popular' category would be met with approval, but it was heavily criticized, so they promptly withdrew the idea. Then the Kevin Hart debacle over backdated homophobic tweets, meant they lost the only person who seemed willing to host. Astonishingly, the Academy have stalled for months on securing a host, and now they've decided to allow the ceremony (that has always needed a figurehead to lighten the mood, link the show and provide a much needed dose of comedy to balance out the backslapping) to run without an anchor person.  
Officially and remarkably, nobody will host the Oscars. Perhaps they have a trick up their sleeves: maybe it will be presented by dozens of different famous faces, but it seems a massive gamble for a live TV show, with pressure, not to have another monumental screw-up to steal the headlines. It seems hosting the Oscars, in a climate in which you need to have an unblemished record, has spooked Hollywood's Glitterati. You now need fewer skeletons in your closet to host the Oscars than you do to be the U.S president.
It has become very easy to bash the Oscars, but each year they still acknowledge a batch of quality films, that would not get this much media attention without the spotlight of what are still Hollywood's most prestigious accolades. Yes, every year there are films deserving of attention that get bewilderingly overlooked, but the films that are usually up are always worth seeing and that is certainly true of most of this year's Oscar nominated films.
Best film:
The Favourite
Yorgos Lanthimos has something of a cult status in the art-house world, with his weird, off-kilter filmmaking style, feeling thrillingly out-of-step with everything else. Strangely, his unique film making style here was applied to a period set costume drama, with a real monarch (Princess Anne) at the centre. In theory it should be a total mismatch, but the  razor-sharp script and fascinating characterisation totally subverted the setting. The film manages to be weird and strange, without being alienating; blackly comic, but without upsetting the depth of the drama and it has an absolutely mesmerising power struggle, and beautifully written, complex games of sex, desire, power, and manipulation between three cleverly written female characters, played by Olivia Colman, Rachael Weisz and Emma Stone, all of whom are worthy of their Oscar nominations. This is probably not the outright favourite to win, but a mighty close second. 
Green Book
Green Book is well-intentioned, charming and has a feel good factor that can only be generated when two characters, tetchy in each other's presence, who hail from different races and classes, begin to see the strengths in each other's characters when they put class and race aside. Heck, in these modern times where old racial tensions begin to simmer under the surface of society again, a film that preaches a message of tolerance and understanding across racial lines can only be seen as a good thing.
However, it is quite a conventionally told story of racial struggle, that raises points that other Oscar films in this territory have made. Although it does cover the paradox of racism, where someone is invited to provide upmarket entertainment, but not allowed to eat at the dinner table in the same establishment. It captures a more insidious, middle class racism.  It is firmly in the mold of films that Sidney Poitier was making back in the sixties such as The Oscar winning In the Heat of the Night.
Peter Farrelly, a director known for films that are lowbrow, but hilarious like Dumb and Dumber and Kingpin, seemed like the last filmmaker who would be capable of making an awards-worthy film. But he's a filmmaker with a proven formula for making road movies, driven by camaraderie between two unlikely friends – and that influence is clear in the mirth that Green Book generates, in this story, of racial tensions in the road in the deep south. It's a solid film, but certainly in the Oscars gold ball park and the backlash against it online, is one of the many reasons that it is unlikely to win. A far more progressive story of racial tension was told in the following Oscar nominated film….
BlackkKlansman
Spike Lee has finally received an Oscar nomination after making films for decades that have predominantly raised issues effecting African American people in the U.S. Like Green Book, BlackkKlansman was a sixties set story of racial struggle, but it was done with a lot more guile and ingenuity, than the far more conventional Green Book. A story of how a black police officer got in the favour with the powerful Klan members, managed to satire the absurdity of the klan; but also had a drama that was nervy and tense, with disturbingly, a socio-political relevance, that hits home in the climax of the film. It was stirring cinema, but it does seem unlikely to win best film in such a strong field.
Bohemian Rhapsody
Considering how troubled a production history the Freddie Mercury biopic had, with changes in both director and lead actor, it was a bit of a surprise that the film held together at all. It was impressive how great a run the film had at the box office and surprising how well it has done in the awards season. It doesn't do too much to make any changes to the biopic format that Oscar has proven to love though; and in my opinion, a lot of what works about the film is down to the strength of Queen's back catalog, and just how much momentum those songs give the film.
It was thoroughly entertaining to see a supposed origin of how the band's songs came about. The scenes involving the titular song were outright joyous and hilarious, but there was more than a whiff of artifice about how the scenes involving their songs play out, done for amusement factor rather than any sense of the truth. It also seemed to be a view of Freddie Mercury as per the eyes of Brian May and Roger Taylor, both of whom were heavily involved in the writing process, rather than any truth about who Freddie Mercury really was as a person. It was an enjoyable, but clearly flawed film and its inclusion in the best film category at the expense of far better films like First Man, Cold War, and The Wife, is somewhat mystifying. It's hard to see Queen being declared the champions at the Oscars.
Vice
This is the only Best Picture nomination that I haven't seen, so it's impossible for me to say whether it deserves to win or not. There can be few films with as important a subject matter to unpick as the relationship between Dick Cheney and George W Bush though. Whether the often arch Adam Mckey is the right filmmaker to really probe at the truth of how their relationship worked seems up for debate. The suggestion is there is a lot of fictionalized speculation in the characterisation. There were big problems with the clash of filmmaking style and subject in The Big Short. As the world continues to suffer under the legacy of problems left under the Bush administration. Is it too soon for a director with a wry comedy palette, to sweep in and cover stories that are still maddening? We want answers not jokes about what that administration were up to.
Roma
The Oscars has its own Cinderella fairy tale story this year. A film about a Mexican nanny, played by a first time actress, who is really a teacher. Directed by a Mexican director Alfonso Cuarón, drawing beautiful imagery from memory of the unsung maid that helped raise him and shape his life. At a time where walls are being proposed between the U.S and Mexico, this film does a lot to build bridges. The film cleverly personalizes a working class story making you ponder the monumental role a person hired to do menial jobs may have in shaping lives in a middle class family. The artistry of the film captures the beauty of the everyday and how ordinary, unsung people have stories to tell that can become extraordinary if told by a filmmaker with the visual flair, poetry, and vision of Alfonso Cuarón. If Roma wins Best Picture and I think it will, it will create a new legacy of stories: A Netflix production winning Best Picture; a story of a Mexican low class worker, humble and ordinary winning the highest accolade in Hollywood: a Cinderella story indeed. 
A Star is Born
A film with a bruised soul and an alternative portrayal of the trappings of fame, that stole the hearts of audiences everywhere, A Star is Born was much more than the routine, fourth remake of a very familiar story. We didn't realise how sensitive a director Bradley Cooper could be. The  film was done in a beautifully naturalistic way and the chemistry between Cooper and Lady Gaga was intoxicating. It seems to have faded in terms of Oscar buzz though, and if it takes home Best Picture it would please a lot of people, but would now be a major surprise.
Black Panther
There was a lot of internet backlash at Black Panther becoming the first superhero film to receive a Best Picture nomination. There has been a little too much focus on the superhero aspect of the film and not enough of how much Black Panther made a rich profound and original statement about Africa. Black Panther was no conventional superhero film. It had a discourse and debate running through it, that filtered thought-provoking questions about what Africa could be without colonial influence, through a striking sci-fi vision. The debates within the film are largely hypothetical, but it was fascinating to have a film in which a supposed villain challenges the hero, on why his vastly superior civilisation did not aid the less fortunate of his kind in a time of crisis and to then have that hero do some soul-searching on what it means to be a hero, this alone was enough to illustrate why Black Panther was so progressive. The debates will run, but I think that the depth and substance within the film makes it absolutely worth its place on the Best Picture list. It would be the icing on the cake of an extra-ordinary journey for Black Panther if it wins Best Picture and it would make a further mockery of why there was so much resistance to making a big budgeted film with a predominantly black cast and crew for so long in Hollywood.
Best Director
With an expanded field for Best Picture that we have seen in modern times, keeping the best director list to just five is a fallacy that gives clues to what film will win the top award. It creates inconsistencies between the fields that just seem bizarre. How can you nominate Pawel Pawlikowski for his excellent direction, but not deem his film worthy of a best picture nomination? It  also becomes a massive snub to a filmmaker who isn't nominated in the director category, if his film is up for Best Picture. This year, that snub goes to Ryan Coogler for Black Panther; it is bewildering and also hints that the film doesn't really stand much of a chance of winning Best Picture. Bradley Cooper too is a strange exclusion since it's his organic direction that allows an old story to be totally reinvented with passion and emotion in A Star is Born. I think that Alfonso Cuarón will continue the trend of Mexican filmmakers winning in this category (Guillermo Del Toro won for The Shape of Water last year of course), as his direction is wonderful, on many levels.
It has been another year of powerhouse performances. Who exactly will be welcomed in the pantheon of Oscars Hall of Fame is wide open this year.
Actor in a Leading Role
Christian Bale, Vice
Bradley Cooper, A Star Is Born
Willem Dafoe, At Eternity's Gate
Rami Malek, Bohemian Rhapsody
Viggo Mortensen, Green Book
Christian Bale piled on the pounds again and seems to have totally transformed in mind body and soul to play Cheney; Bradley Cooper and Willem Dafoe look to have provided tortured, soul-tormented performances and Viggo Mortensen slowly morphs his New York Italian stereotype of a character into a person whose soul visibly grows before your eyes in Green Book. I actually think Rami Malek will win, for his portrayal of Freddie Mercury is absolutely the best thing about Bohemian Rhapsody. It's a performance that captures the star-wattage and swagger of the British pop-star, but with a sense of the mental struggle within too.
Actress in a Leading Role
Yalitza Aparicio, Roma
Glenn Close, The Wife
Olivia Colman, The Favourite
Lady Gaga, A Star Is Born
Melissa McCarthy, Can You Ever Forgive Me?
Yalitza Aparicio was not an actress before Roma and her natural performance captures how much real world experience can serve you when conveying a depth of feeling. Watching the film, you'd be forgiven for thinking that she's lived through the trials and ordeals her character has. Glenn Close has been nominated seven times, but never won, surely it's seventh time lucky? There's somewhat of an irony in her winning for this, since she's playing a character, for reasons that film The Wife subtly reveals, who does not covet the attention of awards ceremonies. Her performance is beautifully introspective, and her acting both hints at and conceals the troubling secrets within the film. To see a humble girl who started out on British comedy Peepshow to be in contention for the top acting honour is a beautiful story. It's a raw and dynamic performance she gives in The Favourite, with a sense of the comedy and melancholy that long-term fans know and love. Lady Gaga managed to convince as a talented girl next door type who hadn't tasted fame, even though she is a major pop star, it was some trick she pulled off in A Star is Born. And Melissa McCarthy is apparently excellent in Can You Ever Forgive Me? But I haven't seen it yet.
Actress in a Supporting Role
Amy Adams, Vice
Marina de Tavira, Roma
Regina King, If Beale Street Could Talk
Emma Stone, The Favourite
Rachel Weisz, The Favourite
Emma Stone and Rachel Weisz give performances with such depth in The Favourite and are the main reasons why the mental strategy in complex power struggles come across so dramatically. Mariana de Tarvira is probably the surprise inclusion for Roma. It's nice to see Amy Adams pick up a nomination after she was snubbed a few years ago for both Arrival and Nocturnal Animals. It's a sixth nomination for her. I have a sneaking feeling Regina King will win for If Beale Street Could Talk. I haven't seen it yet, but it's surprising that Barry Jenkins film has been overlooked in so many categories since it has been talked about so glowingly.
Actor in a Supporting Role
Mahershala Ali, Green Book
Adam Driver, BlacKkKlansman
Sam Elliott, A Star Is Born
Richard E. Grant, Can You Ever Forgive Me?
Sam Rockwell, Vice
If Green Book works at all as a film it is because of the feeling behind Mahershala Ali's performance. Adam Driver goes from strength to strength but it seems odd to acknowledge his performance in Blackkklansman and not the lead John David Washington. Sam Elliot is very grounded, trying to pick up the pieces of his broken brother in A Star is Born. A first ever nomination for the now 62-year-old Richard E Grant is a sensational story. And Sam Rockwell is back as the current holder of the Best Supporting Actor Role for his uncanny portrayal of George W Bush. I think Mahershala Ali will make it a second win in this category to add to the one he won for Moonlight
Darren's predictions: Best Picture: Roma 
                                       Best Director: Alfonso Cueron Roma
                                       Best Actor: Rami Malick  Bohemian Rhapsody 
                                       Best Actress: Glenn Close The Wife 
                                       Best Supporting Actor : Mahershala Ali Green Book
                                       Best Supporting Actress: Regina King If Beale Street Could Talk
                                       Best Adapted Screenplay: Blackkklansman Charlie Wachtel, David Rabinowitz, Kevin Willmott, and Spike Lee    
                                       Best Orignial Screenplay: The Favourite, Deborah Davis and Tony McNamara       Best Foreign Film – Cold War